Digi ConnectPort X4 Gateway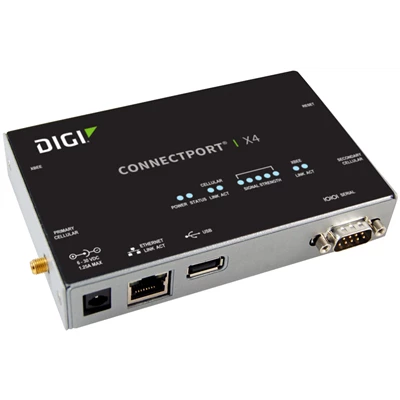 Digi ConnectPort X4 gateways feature a compact commercial grade enclosure or an optional outdoors IP66/NEMA 4X enclosure. Interface options include Ethernet, serial and Zigbee/RF for flexible connectivity to virtually any remote device.
Gateway XBee Firmware: XBee-PRO ZB (S2) firmware for ConnectPort X Gateways hv0x1axx
The Gateway XBee firmware image above is protected by an End User License Agreement. By downloading this file, you are agreeing to use it only on products manufactured by Digi International.