Digi ConnectPort X4 Gateway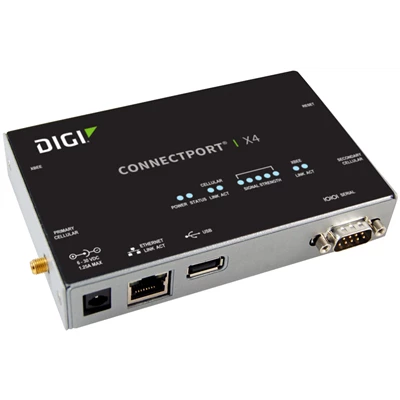 Digi ConnectPort X4 gateways feature a compact commercial grade enclosure or an optional outdoors IP66/NEMA 4X enclosure. Interface options include Ethernet, serial and Zigbee/RF for flexible connectivity to virtually any remote device.
Digi ESP for Python - Mac OS X (10.6) installer
Version 2.3.0 of the ESP for Python does not support either the ConnectPort X3 or the X-Trak 3 products. For these products continue to use the 1.4.0 version.