Digi ConnectPort X4 Gateway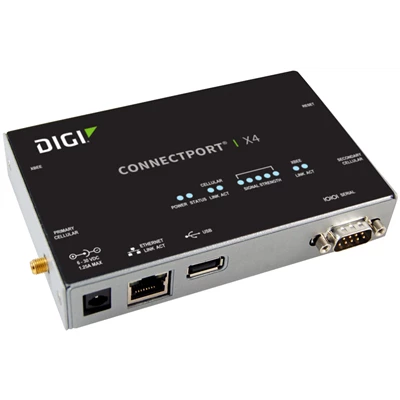 Digi ConnectPort X4 gateways feature a compact commercial grade enclosure or an optional outdoors IP66/NEMA 4X enclosure. Interface options include Ethernet, serial and Zigbee/RF for flexible connectivity to virtually any remote device.
How to install Digi ESP for Python
The Digi ESP for Python contains the latest version of DIA software. Version 2.1.1.2 of the ESP for Python does not support either the ConnectPort X3 and X-Trak 3 products. For these products continue to use the 1.4.0 version.