Digi ConnectPort X4 Gateway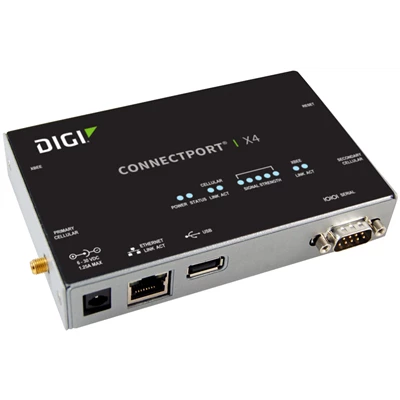 Digi ConnectPort X4 gateways feature a compact commercial grade enclosure or an optional outdoors IP66/NEMA 4X enclosure. Interface options include Ethernet, serial and Zigbee/RF for flexible connectivity to virtually any remote device.
Gateway POST Firmware ConnectPort X4/ Connect WAN 3G 16MB
NOTE: When upgrading the EOS firmware, you MUST upgrade to the latest POST image FIRST, then reboot before upgrading the EOS or your unit may stop functioning.