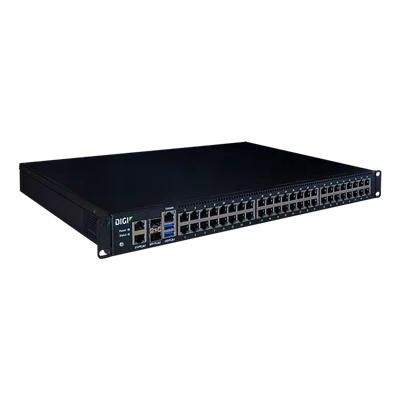 The highly redundant design of Connect® IT 16/48 with dual Ethernet, dual SFP+ and dual power (field replaceable) provides a robust and resilient solution for demanding IT infrastructure management applications. Flexible power supply kits offer the ability to deploy the product into hot or cold aisles.
Connect IT 48 Firmware
WARNING: When upgrading to 22.2 or newer firmware, the default hostname for the device's connection to Digi Remote Manager will change to edp12.devicecloud.com . If you needed to open an egress port on your enterprise network's firewall to allow for device connectivity to Digi RM, please see the firmware release notes before updating.