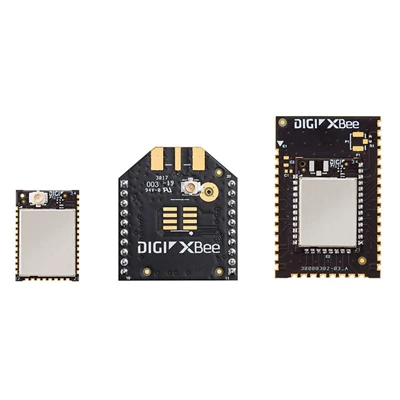 Digi XBee 3 is one module for all protocols including: Zigbee, 802.15.4, DigiMesh® and BLE, all configurable via Digi XCTU® Eliminate the need for an external microcontroller and create smart end nodes using MicroPython Bluetooth® Low Energy for beaconing, connecting to Bluetooth sensors and local configuration using the Digi XBee Mobile app.
Digi XBee 3 DigiMesh 2.4 Migration Guide
Digi XBee DigiMesh firmware was ported from the XBee/XBee-PRO DigiMesh (S2C) hardware
based on the SiLabs EM357 SoC, to the Digi XBee 3 (Micro) hardware based on the SiLabs EFR32 SoC. This guide assists you with migration to the new platform.